The Project Management Professional (PMP)®
REMOTE TRAININGS - PMI approved Certification Preparation Program
The Project Management Professional (PMP)® is the most popular and globally recognized project management certification.
It is the only PMP® Certification Preparation Program in Lithuania which is approved by PMI and is delivered by experienced lecturer with strong practical background. Dates: October 21,22,23 and October 29-30
REGULAR F2F TRAININGS Price: 989 EUR REMOTE TRAININGS Price: 889 EUR
AdProjectum is the only PMI Registed Education Provider (R.E.P.) in Lithuania. PMP® Certification is based on - A Guide to the Project Management Body of Knowledge, (PMBOK® Guide) (6th ed.)
PMP® certification benefits are huge. Certification helps in standardizing project management terminology, creates common understanding about processes, policies, procedures, tools and techniques, helps in forming project management culture in the organization. Our unique Certification Preparation Program covers all the topics from The PMBOK® Guide, Fast learning techniques, Exam Tips&Tricks and Agile topics.
AdProjectum is Registered Education Provided (R.E.P)
VALUE of PROFESSIONAL PROJECT MANAGEMENT delivered by subject experts is proven by global studies of PMI's PULSE of the Profession across industries all over the globe
Of organizations globally believe that to truly succeed, project practitioners need to have training in technical, leadership, strategic and business management competences
Of organizations globally rank project managers leadership of applying technical project management knowledge as the most important for long-term success
More often professional project managers meet project goals than their low-performing counterparts
Profesional project managers waste less money than their low-performing counterparts
There are already over 724773 PMP certified project managers globally and the number increase exponentially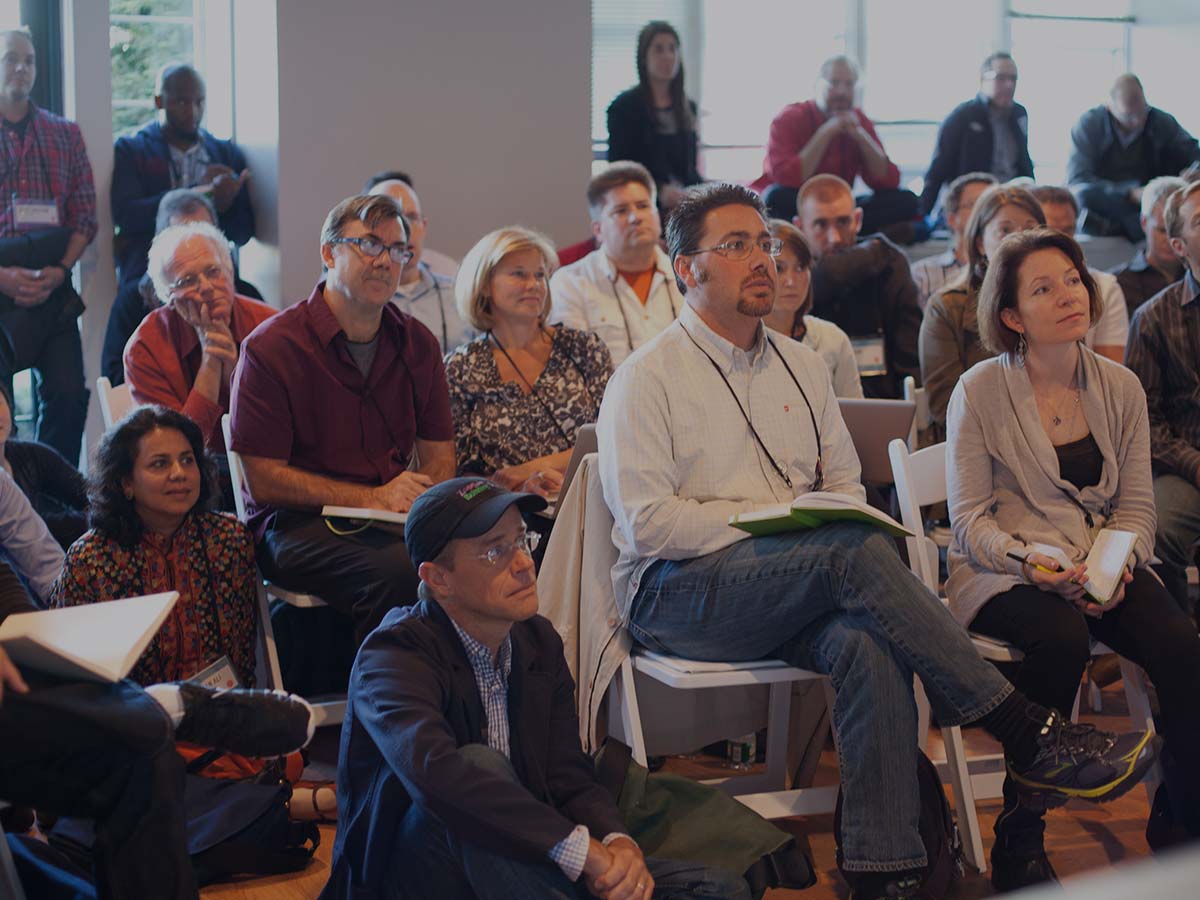 AdProjectum - the only official PMI Registered Education Provided (R.E.P.) in Lithuania
First day

Second day

Third day

Fourth day

Fifth day
PMI® and PMP® certification
The PMBOK® Guide standard
Project management fundamentals
Integration management
Scope management
Schedule management
Cost management
Resource management
Communication management
Stakeholder management
Quality management
Risk management
Procurement management
Fast training techniques
PMI® code of conduct
Course review
Exam Tips&Trick
In trainings we integrate theory & practice
Solving exam preparation questions after each topic
Q&A discussions
Real life project examples
Teamwork
Get insights from best global practices like Agile, Business case, Benefit management, Phase-gate
Participants will receive
Unique AdProjectum learning package
Globally recognized best PMP® preparation book
The PMBOK® Guide (6th ed.) standad.
Project templates based on The PMBOK® Guide.
Hundreds exam preparation questions with answers and explanations
The PMBOK® Guide map of processes
List of formulas needed to pass the exam
The PMBOK® Guide glossary
Results you will achieve
Perparation for PMP® exam
Understanding big picture, The PMBOK® Guide processes, tool and techniques
Understanding how to apply The PMBOK® Guide standard in practice
Finding out which project management skill to develop as the next step Personal consultations and answers regarding project, program, portfolio management topics
Become familiar with project, program and portfolio management IT systems
Why you should
participate in trainings
TOP FIVE REASONS to earn a PMI PMP® certification
CREDITIBILITY - Provide an unbiased and reliable means to validate your domain of knowledge and professional experience. For over 30 years, PMI has offered certification and is a globally recognized leader in the industry
TRANSFERABILTY - PMI certification is not tied to any one specific methodology, industry, or region. A PMI certification can move and adapt with your career
COMPETATIVE ADVANTAGE - Certified PMP® practitioners provide organization with competitive advantage in the market and guarantees the most professional project management
COMMITMENT - Emphasize your commitment to professional growth. By earning and maintaining a PMI certification, you continue to develop your knowledge, skills, and abilities
RELEVANCE - Demonstrate your relevance with certifications that are developed by practitioners, upheld by rigorous standards, based on ongoing research, and always reflect current industry practices
As businesses increasingly have to do more with less, implementing strategy effectively professional project management has become more important than ever.
There are THREE CRITICAL project management skill sets needed for successful project management; TECHNICAL PROJECT MANAGEMENT skills, LEADERSHIP skills, and STRATEGIC and BUSINESS management skills.

According to PMI's Pulse of the Profession® annual study, two in three organizations found the greatest difficulty in finding resources with adequate TECHNICAL project management skills.
The good news is that 96% indicate that these TECHNICAL project management skills are the most teachable skills as well.
PMP® certified project managers are continuing professional development using the PMI Talent Triangle™.
Why Choose AdProjectum - a PMI Registered Education Provider (R.E.P.)
PMI established R.E.P. Program creates a global network of qualified education providers worldwide. The R.E.P. designation certifies that an organization can deliver world-class, PMI-approved project management training.

PMI's recent global survey of training providers shows that over 80% of organizations seeking training providers strongly prefer R.E.P.s. Individuals seeking project management training view the R.E.P. affiliation as a stamp of quality and excellence.
In the last few years alone, PMI Registered Education Providers (R.E.P.s) have trained an estimated 3 million students worldwide, in 82 countries, across all major industries and government agencies
PMI - the GLOBAL AUTHORITY in project management
Project Management Institute (PMI) is the world's leading not-for-profit professional membership association for the project, program and portfolio management profession, delivering value for more than 2.9 million professionals working in nearly every country in the world.
AdProjectum is Registered Education provided (R.E.P)
Feedback
from participants
Retai pasitaiko dėstytojų bei konsultantų, kurie turėtų ne tik teorinių žinių bet ir reikšmingą darbinę patirtį. Karolis buvo dėstytojas, su kuriuo man teko malonumas mokintis ir ruoštis PMP egzaminui. Aš visuomet liksiu dėkinga už pagalbą ir paramą, kurią jis man suteikė. Aš buvau sužavėta jo komunikavimo gebėjimais ir tuo, kaip sudėtinga informacija gali būti paprastai perteikta papildant ją praktiniais pavyzdžiais. Įgyti tokius įgūdžius dažnai užtrunka metų metus, tačiau jam atrodo tai gaunasi natūraliai. Kaip dėstytojas, Karolis nusipelno mano aukščiausių rekomendacijų.

Esu išklausęs AdProjectum dėstytojų vestus PMP mokymus ir likau patenkintas tiek mokymų kokybe, tiek dėstytojų požiūriu į mane, kaip klausytoją. Mokymų metu norėjau ne tik išklausyti teorinę PMBOK pusę, tačiau ir sužinoti kaip taikyti teoriją praktikoje. Po kursų projektų valdymas tapo aiškesnis ir labiau struktūrizuotas.

Pas Karolį Mickevičių-Mėgelaitį lankiau kursus, skirtus pasiruošti PMP egzaminui. Kursai buvo išsamūs, nuosekliai palietė visas PMBOK'o sritis. Karolis taip pat akcentuodavo temas, kurios yra sudėtingesnės ar dažniausiai pasitaikančios egzamine, taip paruošė klausytoją klaidinantiems egzamino klausimams. Kursų metu taip pat buvo skiriama laiko praktinėms užduotims atlikti. Tai leido labiau įsisavinti kursų medžiagą. Karolis, kaip PMBOK kursų dėstytojas turi labai gilias žinias, sugeba atsakyti į visus jam užduodamus klausimus.

2012 metais man teko dalyvauti projektų valdymo mokymuose pagal PMI PMP programą. Dėstytojas Karolis Mickevičius-Mėgelaitis buvo labai kvalifikuotas, geranoriškas ir atidus. Mokymo proceso metu buvo nuosekliai išnagrinėti projektų valdymo procesai ir žinių sritis pagal PMBOK standartą, dėstytojas sugebėjo pateikti pakankamai sudėtingą teorinę medžiagą labai gyvai ir įdomiai, derino teoriją su praktiniais pavyzdžiais ir išsamiai atsakinėjo į dalyvių klausimus. Mokymai buvo labai naudingi ir leido man įtvirtinti projektų valdymo žinias. Dėstytojo dėka taip pat gavau naudingos informacijos apie PMP egzamino organizavimą, egzamino klausimų formulavimą, dažniausiai egzamino metu daromas klaidas. Rekomenduoju dėstytoją visiems, planuojantiems panašius mokymus.

Dėkoju AdProjectum už išsamius gyvus mokymus, kurie padėjo pagrindą PMP sertifikato išlaikymui. Po gyvų mokymų pats ruošiausi dar tris savaites - dvi savaites skyriau skaitymui ir konspektavimui ir vieną savaitę medžiagos kartojimui, bandomųjų egzaminų sprendimui. Rezultatas – išlaikytas PMP egzaminas iš pirmo karto. Manau, kad gyvų mokymų, mokomosios medžiagos su knyga ir 2-3 bandomųjų testų komplekto turėtų pakakti bet kuriam, toks mokymosi planas yra optimalus

Tikriausiai tai buvo vieni geriausių mokymų, kuriuose aš esu pati dalyvavusi. Labai patiko, kad mokymus vedė net du praktinę patirtį turintys lektoriai Artūras  ir Karolis. Mokymų medžiaga itin kokybiška. Jaučiasi, kad mokymų turinys atitinka pasaulinius PMI reikalavimus.  Penkios dienos leido išsamiai ir produktyviai  išmokti visus profesionalaus projektų valdymo principus.  Mokymai stipriai orientuoti į PMP egamino išlaikymą, tačiau tikrai netrūko  tiek įtraukiančių komandinių užduočių, tiek praktinių pritaikymo pavyzdžių. Rekomenduoju visiems sudalyvauti tokios aukštos kokybės mokymuose, kurie tikrai nori tobulėti projektų valdyme.

AdProjectum mokymai suteikė galimybę susisteminti praktines projektų valdymo žinias ir identifikuoti sritis, kurias reikia patobulinti. Sėkmingam PMP egzamino išlaikymui iš pirmo karto labai padėjo praktinės užduotys kursų metu ir patarimai, kaip efektyviau mokytis ir laikyti egzaminą.

Norint įgyti PMP sertifikatą, reikia įdėti nemažai pastangų, kryptingai, sistemingai ruošiantis. Adprojectum Lektoriai Artūras ir Karolis yra didžiulė pagalba, įgyjant žinias būtinas PMP sertifikatui. Mokymai, kuriuos veda AdProjectum komanda yra sistemingi, išsamūs, daugelį temų mokantis per praktines užduotis. Labai šaunu, kad mokymai apima ne tik turinį - teoriją, bet, kas yra ypatingai svarbu, specifinius mokymosi  principus, kaip tas žinias įsisavinti. Asmeniškai man, ruošiantis PMP sertifikatui, kada atrodė neįveikiama užduotis pasiriuošti egzaminui, Lektoriai neuždarė durų net ir po mokymų, kada reikėjo pagalbos ir motyvacijos. Gerbiu už šiuos žodžius: ,,Pasibaigus mokymams, mes nelaikome, kad mūsų darbas yra atliktas, esame kartu iki sertifikato įgyjimo''. Ačiū dar kartą už patikėjimą manimi ir paskatinimą. Žodžiai, kurie mane palaikė prieš egzaminą: ,,<...> įjungti optimizmo ir pozityvaus nusiteikimo nuotaiką, kad tikrai išlaikysite, pailsėti dieną prieš egzaminą ir išlaikyti'' (Artūras B.).
---
Karolis Mickevičius-Mėgelaitis is a co-founder and leading partner at UAB "Ad projectum", founder of ProjektuKursai.lt, adjunct professor at ISM University of Management and Economics, board member of Young Crew Lithuania, former board member of Lithuanian Project Management Association (LPVA). Karolis is a professional in project management area having more than 10 years of experience in business (IT, banking, marketing) and NGOs. He is interested not only in practical but also in the scientific side of project, program and portfolio management. Karolis is certified Project Management Professional (PMP)®, Scrum Professional (CSP)®, ScrumMaster (CSM)®, Certified Scrum Product Owner (CSPO)®, Agile Leader (CAL)®, ICAgile Professional (ICP)®, Microsoft Certified Trainer (MCT)®, Microsoft Certified Technology Specialist (MCTS)®, Microsoft Certified IT Professional (MCITP)®, PMO Practitioner (PMO-CP)®, certified DSDM®, ITIL®, CompTIA Project+®, Points of You® specialist. Karolis is also a co-author of the first English-Lithuanian project management terminology dictionary.
---
Artūras Bučinskas is certified (PMP®, PRINCE2® Practitioner) professional in project management field with more than ten years practical project management experience. Artūras have been working in different positions in project management - international PMO manager, project manager, portfolio leader and trainer. Artūras has unique project and portfolio management experience from telecommunication, banking and energy sectors. He is member of Lithuanian project management association. Artūras delivers trainings in project management field for companies, project managers who want to become certified as well as students in Vilnius university business school.
---
Paulius Morkvėnas is the CEO at UAB "Ad projectum". He is president and board member of Lithuanian project management association. Paulius is certified (PMP®, PRINCE2®) professional with significant experience of complex IT and business project management. Paulius was developing and managing PMO as well as project portfolios. His solid practical background comes from telecommunication, IT, banking and business consulting areas. Paulius is p
Contact
AdProjectum - Your partner.
Karolis Mickevičius-Mėgelaitis +370 610 75 733
Artūras Bučinskas +370 614 76 100